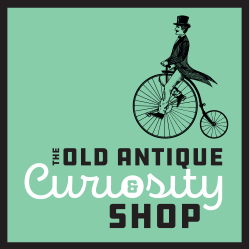 Antiques bought and sold
Shop antiques online, visit us in person or arrange a visit.
Whether you are looking to buy and sell antiques, whether in-person or online, or need valuations and advice on any items of interest you may have, our team of experts at the Old Antique and Curiosity Shop will be delighted to assist. 
We have a large range of antiques and collectables available to view online or in our shop and the team are more than happy to provide assistance and advice in person, over the phone or electronically via email and messaging services such as WhatsApp.
We buy, sell and advise on antique items including furniture, silver, ceramics, pottery, porcelain, glass, pewter, clocks, tribal art, barometers, architectural items, marine items, weaponry, guns, daggers, swords, armour, fishing items, musical boxes, military items, mirrors, church items and much, much more.
We are fortunate in our work to discover some truly unique and special items so who knows what you will find?
Our antique valuation and advice services can work in conjunction with our house and property clearance service and together we can tailor a solution to meet your needs.