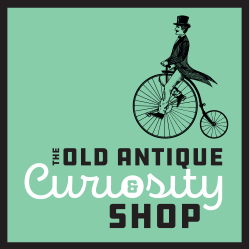 Collectables and Curiosities
Rare, exclusive and vintage items
Bought and sold across the West Midlands and nationally.
At the Old Antique and Curiosity Shop we're fascinated by the curious, the vintage, the novel.
Those items that spark a feeling.
And it is this passion that has led us to build a fascinating collection of rare and exclusive items.
Whether it's that unique find for your home, a vintage item of jewellery to indulge yourself or a truly special one-of-a-kind gift to that special person we have a selection of extraordinary items available online and in our shop.
Our team of experts can provide assistance and advice in person, over the phone or electronically via email and messaging services such as WhatsApp.
We buy, sell and advise on collectables including coins, cigarette cards, postcards, comics, cameos, novelty silver items, taxidermy, watches, jewellery, snuff boxes, vignettes, globes, old posters, anatomical items, fossils, minerals, pens, lighting, old brass and copper items, musical instruments, enamel & metal signs, walking sticks, autographs and kitchenalia and much, much more.
We are fortunate in our work to discover some truly unique and special items so who knows what you will find?
Our antique valuation and advice services can work in conjunction with our house clearance service and together we can tailor a solution to meet your needs.