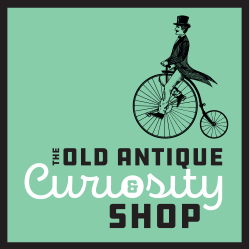 Terms and Conditions
Thank you for visiting our website. Please read these terms and conditions carefully as they set out the terms of use on which you may make use of our site (oldantiquecuriosityshop.com) "Site".
By accessing and/or using our Site, you indicate that you accept these Terms of Use and that you agree to abide by them.
If you do not agree to these Terms of Use, please refrain from using our Website.
Using and accessing our Site
Access to our Website is permitted on a temporary basis and we reserve the right to withdraw, amend or update the service we provide on our Site, at any time and for any reason, without notice to you.
We are the owner or licensee of all intellectual property rights in our Site and in the material published on it. Those works are protected by copyright and trademark laws and treaties around the world. All such rights are reserved.
You must not attack and / or misuse our Website by knowingly introducing viruses, Trojans, worms, corrupted data or other material which is malicious or technologically harmful.
You must not attempt to gain unauthorized access to our Website, the server on which our Website is stored or any server, computer or database connected to our Website. We will not be liable for any loss or damage caused by any technologically harmful material that may infect your computer equipment, computer programs, data or other proprietary material due to your use of our Site or to your downloading of any material posted on it or on any website linked to it.
We will not be liable for any reason if the Site is unavailable at any time or for any period.
Information displayed on the site
We endeavour to ensure that the information contained on the Site is current, accurate and up-to-date.
If you are unsure of any aspect of an item please contact us prior to purchase for more information. All sizes and measurements are approximate. We make every effort that images match the relevant item as closely as possible.
We reserve the right to withdraw any item from sale at any time, even after an order has been placed.
We make no guarantees, and no warranties are made (express or implied) as to the reliability, accuracy or completeness of information on the Site.
Content and links
You may not in any way commercially exploit any content obtained from the Site without our Express written permission.
You may link to our Site, provided you do so in a way which is fair and legal and does not damage our reputation or take advantage of it.
Our Website must not be framed on any other website. Where our Site contains links to other websites and resources provided by third parties, we have no control over the contents of those sites or resources and accept no responsibility for them or for any loss or damage that may arise from your use of them or your reliance on content contained in them.