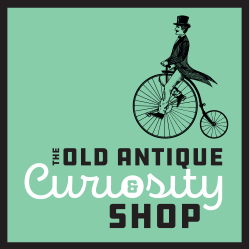 Fine art and textiles
Rare, exclusive and vintage items
Fine art and textiles can create a unique atmosphere and a sense of occasion.
They display an appreciation of quality, tradition and a sense of style, whether as part of everyday home life or in a setting such as a bar, hotel, restaurant or shop.
Whether you are looking for unique pieces of fine art and textiles for your home or as part of a commercial project or venture we have a selection of extraordinary items available online and in our shop.
At The Old Antique and Curiosity Shop we buy, sell and advise on fine art and textiles including oil paintings, watercolours, samplers, early clothing, fans, parasols, military clothes, rugs, wall hangings and much, much more.
We are fortunate in our work to discover some truly unique and special items so who knows what you will find?
Members of our valuation team will be delighted to meet you at your home or property to offer valuation services and advice.
We work across the West Midlands, Wolverhampton, West Bromwich, Dudley, Walsall, Sandwell, Birmingham, Solihull, Stourbridge, Coventry, Staffordshire Lichfield, Tamworth, Derbyshire, Burton-upon-Trent, Matlock, Etwall, Utoxeter and surrounding areas.
We also provide valuations and advice over the phone or electronically via email and messaging services such as WhatsApp.
Our fine art and textile services can work in conjunction with our and together we can tailor a solution to meet your needs.